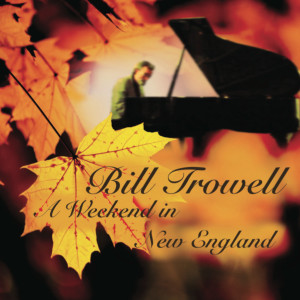 Introducing Bill Trowell's newest album release available now.
A Weekend in New England is an all new collection of Bill's solo piano renditions of favorites recorded live in the Great Room of the Bluenose Inn in Bar Harbor, Maine. Purchase A Weekend in New England and Bill's other albums in his online store.
~~~
One of Bill's fans was kind enough to share this footage he took while visiting the Bluenose – please enjoy a selection from Bill Trowell's rendition of "The Phantom of the Opera"
~~~
I know that many of you who are visiting this site are folks whom I have met and for whom I have performed. To you I extend my most sincere gratitude for your continuing support. To those of you whom I have not had the pleasure of meeting personally, I hope that you enjoy the musical styling of my recordings, all of which are available for purchase here online.
I am excited to announce the release of my latest CD, "A Weekend in New England". It was recorded live in the Great Room of the elegant Bar Harbor Hotel ~ Bluenose Inn, where I perform nightly June through October.
I trust you will enjoy your visit to this website. Should you care to contact me personally, please click here.
It has been said that listening to beautiful music can arouse the deepest emotions within one's soul. I hope my music touches you in a profound and personal way.
Bill